Whereas my parents are two of my favorite humans, I now have added Carlos to my list.  He taught me many new skills like sit, down, heel, and wait.  I like to show off my skills when my humans have over other humans and when I go on walks.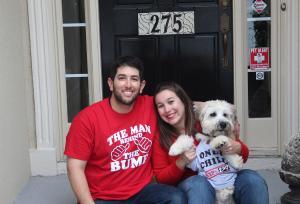 To my fellow dogs, you should definitely visit Carlos.  Carlos worked with me one on one, so I felt very special.   He also has a great backyard and even lets us play on his trampoline.  I also made lots of new friends.  I almost didn't want to come home, but I missed my humans.
From the humans:
We highly recommend Carlos to anyone who is serious about getting their much-loved canine under control.  Teddy was a good puppy and partially listened to us prior to going to Carlos for a 6-week training camp.  After 4 weeks away, Carlos began our private at-home sessions with Teddy to integrate Teddy's new skills into our daily lives, and now Teddy is incredible.  For example, we can now have Teddy hang out with us in the front yard or in the garage and we don't have to worry about him disappearing. Carlos was available before, during, and after the training to answer any questions.  The value of the training far outweighs the monetary cost and we couldn't be happier with the puppy that came home to us.  Thank you, Carlos!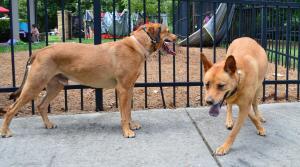 Our family is so thankful for Carlos and the training he provided for our two dogs. Both dogs are rescues and were sent to him for training when they were 4 and 6 years old.
Our male dog was a runner. As soon as a door would open, he would bolt as fast as he could without regard to anything around him. The last straw for us was when he did this in the Blue Ridge mountains. It was a scary 1.5 hours searching for him as it began to get dark and we needed to head back to Atlanta. He also had issues with aggressively jumping at the front door when the doorbell rang. At one point he pushed so hard that he broke through a window and had to get stitches. He is normally not an aggressive dog, but this was unacceptable (in many ways).
Upon returning post-training, we were happily surprised at how well both dogs responded to our commands AND still loved Carlos! They adored him. This was three years ago and they still love him. In fact, Carlos is the only person with whom I would consider boarding our dog.
The home training also brought our family together. We are "dog people" who kind of spoil our dogs, but we also understand the importance of correct behavior and consistency of those corrections.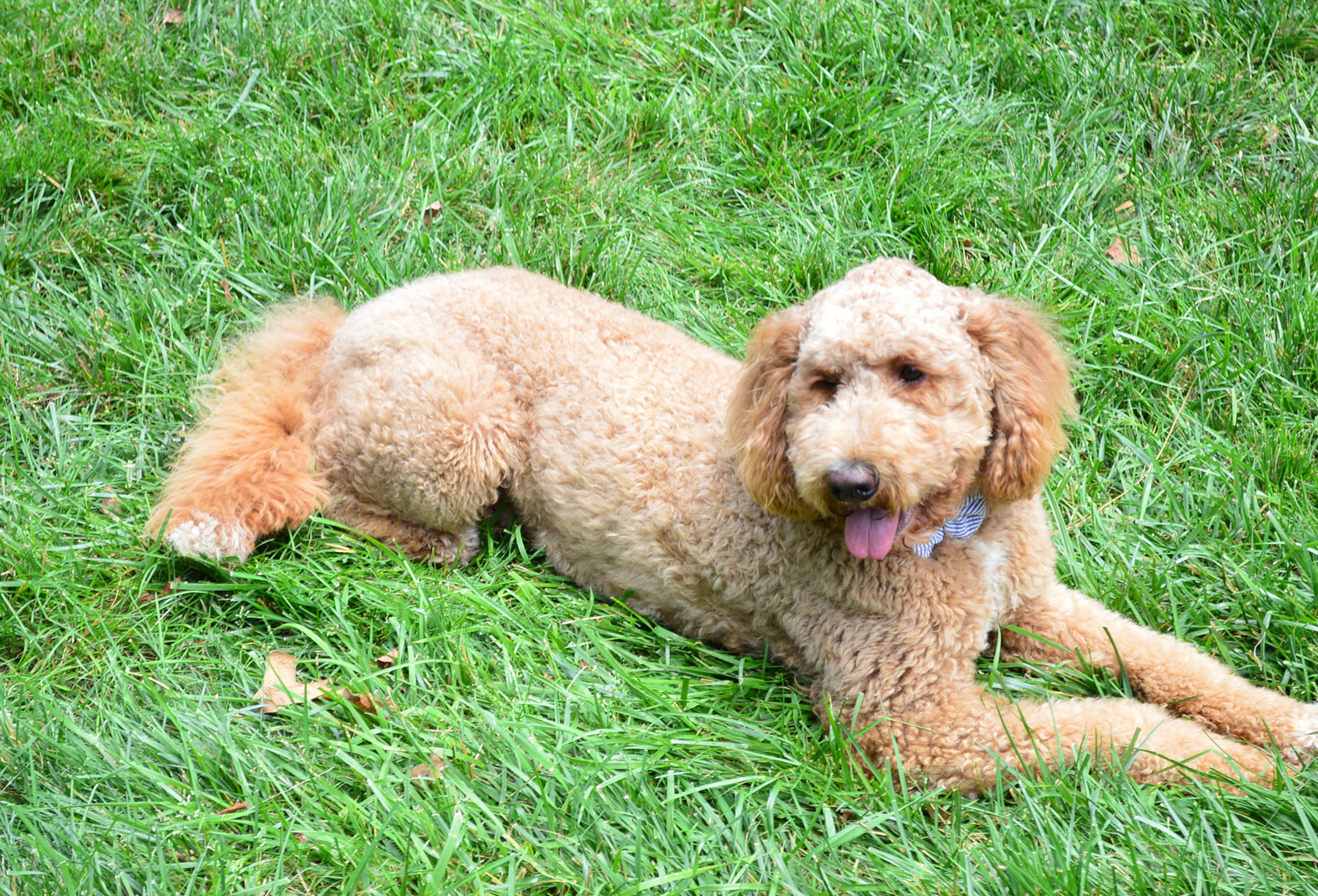 The training we received for our 8-month-old golden doodle, Jake, changed our lives. We now have a happy confident dog that we can take anywhere. Carlos is wonderful and loving not only with the dogs but also with the family during the entire training process. He doesn't just drop your dog off when training is complete. He helps every member of the family understand the commands and everything the dog has learned in order ensure life long success. Also, Carlos has been available anytime we have a follow-up question or concern. Our dog boards with him as well. Jake lives it when Carlos shows up at the door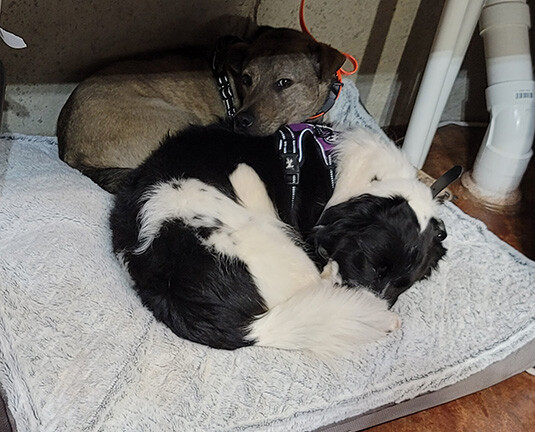 I'm beyond grateful for Carlos!
Several years ago I was having a problem with aggression with one of my dogs, Soxie.  Carlos was recommended to me by my vet. She told me she wouldn't use anyone else to train her dogs.  Once I talked to Carlos it didn't take me long to figure out why he was so highly recommended.  I immediately sent my dog to him.  When Soxie came home, Carlos took time to train me on what I needed to do to maintain my dog training and be a better dog mom and the leader of the pack.

I've recently sent two more dogs, Sage and Koda to Carlos to train.  They came back like new dogs. They actually listen now! Their barking is under control.  They no longer jump when people come through the front door.  They are much more pleasant to be around.  I couldn't be happier!  Thank you Carlos!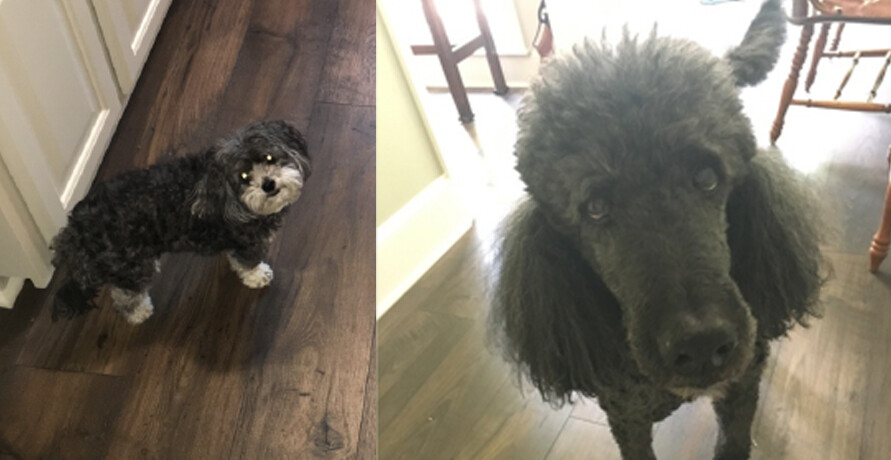 We used Carlos with K9 Pro dog training for the first time almost 14 years ago. We were referred to him though our veterinarian. We had three young children ages 3,5 and 7 and we got a Labradoodle who was three months old. I first started evening training sessions with Carlos at the veterinarian's office twice a week. With a husband who traveled and three young children, it became clear that I needed more help than just twice a week! We decided to put Snickers in the Boot Camp with Carlos for 6 weeks. It was our best decision ever! We visited Snickers whenever we wanted and got to see his progress – which was amazing. During the last two weeks of his training Carlos scheduled time for the entire family to come and learn commands and how to work with Snickers. We got a different dog back when he was finished with training and to this day Snickers is one of the best behaved dogs I have ever been around. Everyone who meets him comments on how well behaved he is.
Fast forward 9 years. We adopted a poodle/shih tzu mix, Dominator. We didn't even question sending him to Boot Camp with Carlos. He lived with Carols for the duration of his training and just like with Snickers, the last two weeks we worked together to learn to handle him.
Carlos has been an integral part of our family with our dogs, he has watched them several times for us while we travel and each time gives them training "refreshers".
Our dogs follow commands that make our life easier with them. They "wait," "heel," "come,"and listen when we tell them "no." They are both off leash trained and are truly good dogs. We have referred Carlos to several friends and family and would not hesitate recommending him to anyone who is bringing a dog into their family.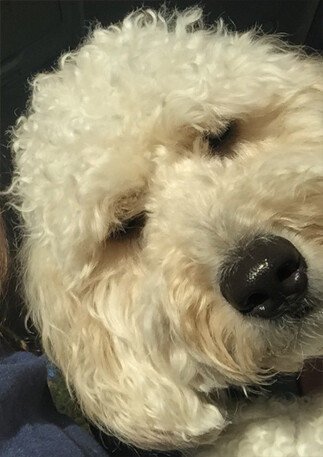 We were very happy with Carlos and K9 Express Dog Training. Carlos trained our dog, Callie, and it was amazing how much her behavior improved after spending time with him. We now use Carlos to board our dogs and he gives a refresher course for Callie when she is with him. It's always a good sign that Callie gets excited to see him and has no problem hopping in his car.
We would highly recommend Carlos as a dog trainer.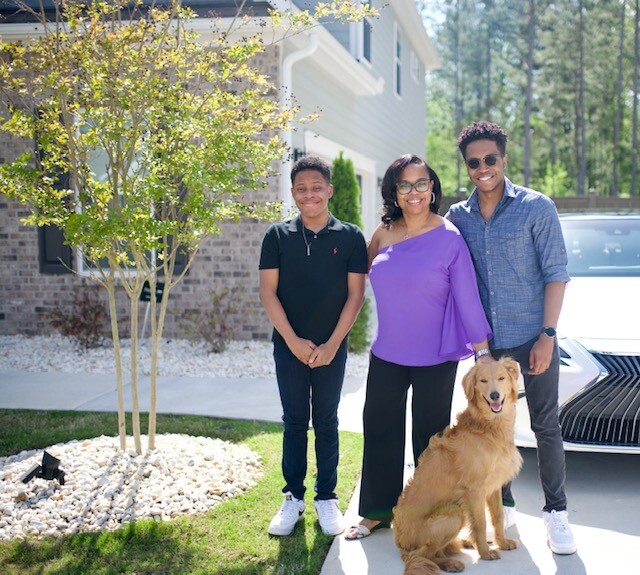 K-9 Express did an exceptional job with our 16 week old goldendoodle puppy, Bailey. Carlos immediately made us feel at ease about leaving our fur baby with him for six weeks. 
When we dropped Bailey off, he was a typical puppy: counter surfing, chewing, mouthing, aggressive tendencies, and basic disobedience. Carlos painstakingly explained canine behavior to us, and how our pup could be successfully integrated into our lives with his training techniques. 
When Bailey was brought back to us at the end of the training period, he was completely transformed. The one thing that we loved was that he did not lose his affectionate, lovable, happy-go-lucky, playful temperament. He became even more lovable because he learned his place in the "pack".  Now Bailey walks off leash by our side, and comes, sits, lies down, heels, and waits on command, regardless the situation. 
We really can't put a price on the training that Carlos has provided, it's invaluable! The lifetime guarantee on his training and boarding privileges with refresher training were added bonuses. Carlos is now a trusted member of our family!
We would not hesitate to use K-9 Express again for our future needs.